What's New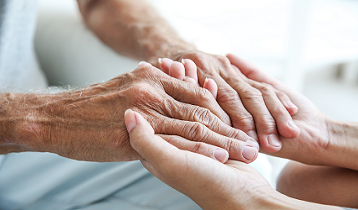 Senior Citizen Certificate Of Deposit
Contact Us
State Bank of India is pleased to provide a fast and secure way of sending sensitive private information which is encrypted to our Bank. We have implemented an email encryption service through ZixCorp Systems Inc, the leader in email encryption services.
First-time users of ZixCorp Secure Email will need to go through a simple registration process. Once your account is activated, you may view the message and any attachments over a Secure Sockets Layer (SSL) connection.
You will receive a notification email with instructions for viewing the emails. Kindly ensure that URL address on the address bar of your internet browser begins with "https"; the letter 's' at the end of "https" means 'secured'. Look for the padlock symbol either in the address bar or the status bar (mostly in the address bar) but not within the web page display area. Verify the security certificate by clicking on the padlock. The address bar has turned to green indicating that the site is secured with an SSL Certificate that meets the Extended Validation Standard.
It is important for us to note that if you are currently a ZixCorp gateway customer, then all encrypted email messages between our organization and you will be sent securely and delivered unencrypted in your inbox, just like any other email you receive.
State Bank of India is committed to protecting personal information and we are pleased to provide Secure email solution from ZixCorp Systems Inc.
By accessing this link, you are about to leave State Bank of India's Website and entering in a website hosted by another party. Please review the site's privacy policy, as well as their terms of use. Press OK to continue. This secure email facility is for the exclusive use of business with the US offices (Chicago, Los Angeles and New York).
460 Park Avenue, 2nd Floor, New York, NY 10022 (57th Street and Park Avenue)

Other contact web content
Other Contacts
 
Email Address
Phone No
For General Enquiries
General Enquires
sbi.nyb@statebank.com
212-521-3200
Consumers
mgrretail.nyb@statebank.com
212-521-3318
Business
mgrcorporate.nyb@statebank.com
212-521-3283
New Account Queries
mgrmkt.nyb@statebank.com
212-521-3390
Account Maintenance
mta.nyb@statebank.com
212-521-3302
Internet Banking Helpline
inb.nyb@statebank.com
212-521-3288
Debit Card Helpline
atm.nyb@statebank.com
212-521-3342
A Lost or Stolen Card may be reported by contacting: 1-800-523-4175. This toll-free number is available 24-hours a day.
Contact for Escalation
Contact for Higher Escalation
vpeb.nyb@statebank.com
vpdep.nyb@statebank.com>/td>
212-521-3311
212-521-3310
SBI NEW YORK - Trade Finance
Letter of Credit
mgrlc.nyb@statebank.com
212-521-3275
Bills
mgrbills.nyb@statebank.com
212-521-3273
Contact for Higher Escalation
vptrade.nyb@statebank.com
212-521-3260
SBI NEW YORK - Credit Department
Credit
mgrcr1.nyb@statebank.com
212-521-3211
Contact for Higher Escalation
vpcr1.nyb@statebank.com
212-521-3262
SBI NEW YORK - Intermediary Wire Transfers
Correspondent Banking and Intermediary Wire Transfers
mgrpnr.nyb@statebank.com
212-521-3333
Contact for Higher Escalation
vpicb.nyb@statebank.com
212-521-3329
If your issues are not resolved by all the above measures, you may contact the branch compliance officer:
Phone No: 212 521 3229
Email : brco.nyb@statebank.com
Please do not send any transaction request or document over email as the same may not be processed. Kindly use the message service in online banking or send us your requests/documents through mail *.
* The mail is the service or system by which letters and packages are collected and delivered. Example: letters delivered through public carriers such as FED Ex, DHL, USPS, UPS etc.